<< Teacher Trainers
Become a Teacher Trainer Affiliate!
FusionPilatesEDU's most important mission is to provide support and resources for Teacher Trainers.  If you teach a comprehensive Pilates program like Balanced Body, Basi, Peak, Stott – we can help!
How many times have you had students show up for their first course with absolutely no background in Pilates?  How many times have your students left your weekend courses feeling overwhelmed and then emailed and called with tons of questions once they start practicing? Have you ever wished there was a way to help them in their journey to becoming the best Pilates instructor possible?
Jennifer Gianni and Casey Marie Herdt are Balanced Body Faculty, and over the years received constant requests for an apprentice program that could give a little bit extra to those students who needed it. But in studio apprentice programs are hard to set up and they're not convenient for the student (or your studio).
These online programs will help you prep your students before they walk into your course – and will help you continue to mentor and support them even after the course is over.  This adds great value to your courses, creates a strong bond between you and  your students, and fosters great teachers – which is the main goal for all of us.
If you could create better Pilates instructors, offer your students continued mentorship, and make great passive income at the same time, why wouldn't you? As a Teacher Trainer Affiliate you receive a percentage of every purchase your student's make at FusionPilatesEDU.com. Forever! There truly is no downside.
Demo
Take a demo of our Apprentice Program for 7 days. Give it a spin. Kick the tires. See if it feels like something that you would like to offer your students. Contact us to set up your demo now.
If you become a Teacher Training Affiliate you will be given complete access to both the Course Prep and Apprentice Programs so you can review them fully.  Use the form at the bottom of this page if you're ready to give it a try! 
Online Apprentice Program
Many of us 'old timers' went through programs that focused on mentorship and apprenticing.  Because of money, time, and geographical logistics, most modern programs are not able to provide this aspect of training for students.  And if you've tried to hold a live apprentice program at your studio you already know how difficult it is to deal with schedules, geography, clients who don't want to be observed, extra bodies in your studio, etc…  This online Apprentice Program is the answer.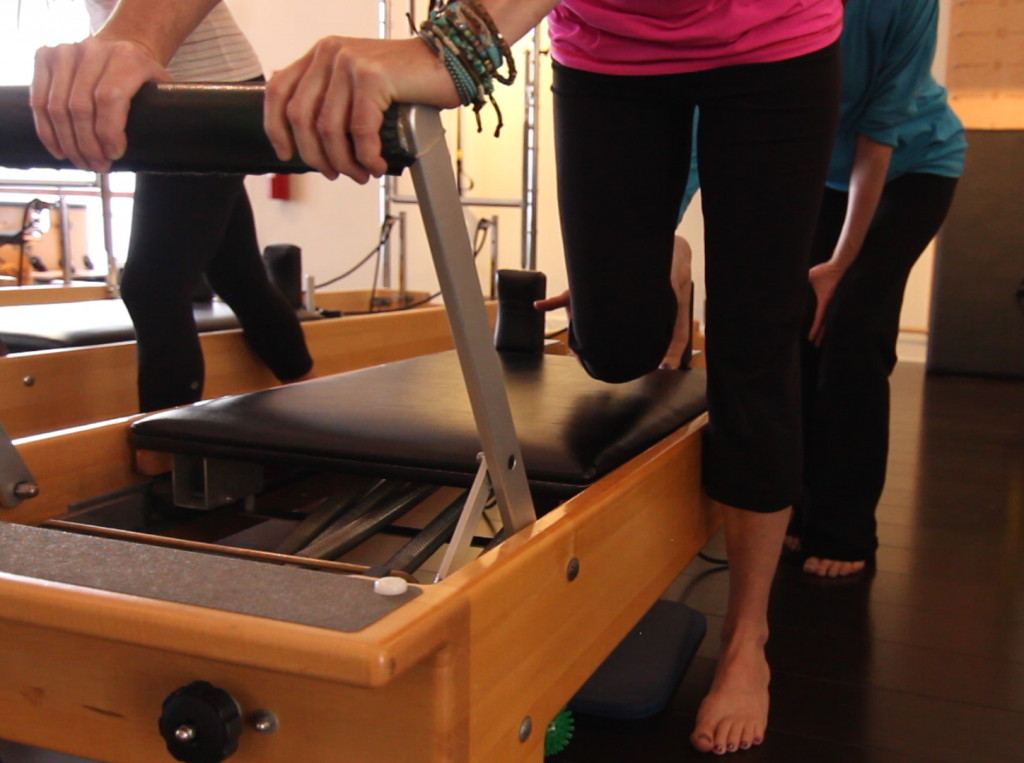 If your live trainings are anything like ours – the students leave the courses with their mind's pretty much blown.  Once they get home and start practicing, they begin to have tons of questions.  This program brings them through the process of logging all of their required hours, but in a productive way – while filling in any gaps that may have been left after those short and intense module courses.
We encourage everyone who takes our programs to ask questions in our Forum. Our instructor's are happy to answer these questions, or we can provide a special section where you can stay in touch with your students and give them the appropriate feedback.
We also require students to send in videos of themselves teaching as part of this program – and we can either have our instructors give feedback – or we can forward these videos to you so that you can continue to mentor your students no matter where they are.
By providing your students this extra support and instruction, you will be helping them to become the best instructors they can be, and you will have a smile on your face at test out time.
Online Course Prep Program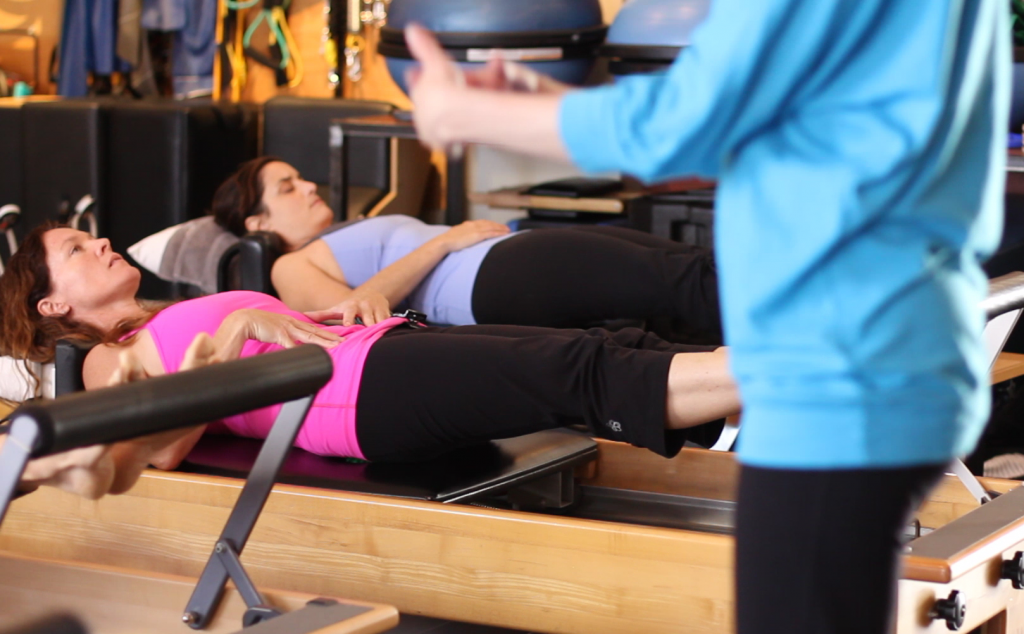 Every main modern Pilates training program has the same challenges.  There is tons of  information to get through and very little time.  This program can help.
When a student walks into a course cold, they are anxious and nervous and scrambling to jot notes on terms and jargon they've never heard before and on equipment they might not be familiar with. Taking away this anxiety and providing the basics beforehand allows the student to relax and to better concentrate on what you're teaching and will vastly improve their experience as well as increase the amount of material they will retain from your course.
By taking our Course Prep program, your students will walk into your course knowing the basics and more.  First, we offer Pilates Essentials which includes a brief History of Pilates, and the Movement Principles from the Balanced Body Manual.  Your students get access to this for 1 year so that they can revisit before each module as they work through their training with you.  In addition – we also offer sections that are specific to each module (mat, reformer, chair/barrel, trap/cad) to teach the important foundational principles as well as information making them familiar with the equipment and/or props.  Your students will arrive to your course with a solid background so that you can jump right into your curriculum. Less questions = more time to get through the material.
Teacher Trainer Affiliate Program
Not only is this a great resource to offer your students, but it's an amazing way for you to make some serious passive income.  It is an absolute win win for all involved.  As a Teacher Trainer Affiliate, you receive 20% of the purchase price for any student who uses your unique affiliate link to sign up for the Course Prep or Apprentice Programs at FusionPilatesEDU.com.  And you also receive 10% of any other purchase they make on the site – forever!
So – if the 10 students in your upcoming Reformer training all decide to sign up and purchase our Reformer Apprentice course- that's an extra $498 in your pocket.  Why wouldn't you offer your students this great opportunity to be the best instructor they can be – and be rewarded for doing so?  Going the extra mile and offering ongoing support in this way will only strengthen your reputation and your teacher training program.
If you would like to be considered for this program, please submit the agreement below and we'll get right back to you with more details.