Workshop
Free member
Forever member Forever Members enjoy early access, special pricing, and no expiration dates! If you'd like to take advantage of this special price, please add Forever Access here and then come back to this page to make your purchase. (If you have Forever Access - make sure you are logged in to make this pricing available.)
NPCP CECs
Ground, Gravity and Embodiment

Coming Soon!


Workshops are available to Forever Members months in advance.


Available on 10/08/2020

Available Now!




$39.00 USD

Forever Members enjoy early access, special pricing, and no expiration dates! If you'd like to take advantage of this special price, please add Forever Access here and then come back to this page to make your purchase. (If you have Forever Access - make sure you are logged in to make this pricing available.)
3 until 08/19/2021

Previously PMA
*NPCP CECs are only available until the date listed. Be sure to complete the quiz and download your certificate by this deadline.
*NPCP accepts a maximum of 12 online CECs toward their bienial CEC requirement. Details.)
Description
Madeline Black explores how we can help our clients (and ourselves) to sense the ground, gravity, and alignment through the use of foam pads strategically placed for tactile feedback. The sensation of the foam pads can help students feel the weight of their bodies against gravity and experience subtle bone movements. The use of the pads provides a whole new sense of proprioception that allows students to fully embody the Pilates mat work. In this online Pilates workshop, Madeline leads you through introductory movements to feel the ground and gravity, then moves into the classical mat repertoire. Watch her work with two different clients to see how the foam pads can be used for different bodies and hear from the participants as to how the pads allow them to experience familiar movements in new ways.
Objectives
Teach how to feel the body's weight and movement in gravity
Use foam pads to increase sensory feedback and proprioception
Stimulate a deep-felt sense of how the body moves
Learn how to cue proper body function through the experience of movement and strategically placed pads for feedback
Become more embodied in Pilates Mat
Concepts & Techniques
Learning how proprioception enhances movement ability
Finding deep bodily sensations while moving fully
Allowing gravity to help move through the difficult places in the body
Using imagery concepts for better movement
Props & Equipment Used
Mat Small Props Foam pads
Workshop Level
Advanced
Beginner
Intermediate
Duration & Access
This workshop is approximately 2.1 hours long and you have 30 days of access.
(No expiration for Forever Access Members)
About Madeline Black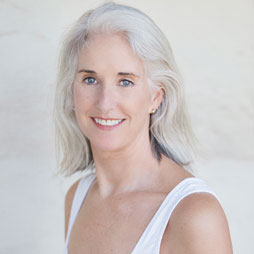 Madeline Black has distinguished herself as an international leader in movement and exercise education. She is known as the "teacher's teacher" for over 25 years. Madeline draws from her vas...
Find Out More
Other Workshops by Madeline Black
Student Comments
This workshop is new, feedback coming soon...
Featured Student Feedback
SO JEONG K
I have been struggling with my unintentional holding. Her insight helps me become aware of that. I think It's subtle. But it improves the quality of movement. I appreciate it.