Pricing
Free member
Forever member Forever Members enjoy special pricing and no workshop expiration dates! If you'd like to take advantage of this special price, please add Forever Access here and then come back to this page to make your purchase. (If you have Forever Access - make sure you are logged in to make this pricing available.)
Archetypal Postures & the Erectorcises

$69

$49

Forever Members enjoy special pricing and no workshop expiration dates! If you'd like to take advantage of this special price, please add Forever Access here and then come back to this page to make your purchase. (If you have Forever Access - make sure you are logged in to make this pricing available.)
Description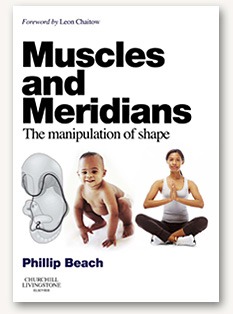 Phillip Beach brings the theories and techniques from his groundbreaking book Muscles and Meridians to life in this amazing online workshop.
Archetypal Postures and the Erectorcises are key insights derived from my work in Contractile Fields. If you want to achieve your sporting ambitions or to age gracefully you need to include this concept in your life. Learning why and how to value floor based rest and erecting from the floor with grace and facility will be of lifelong value to you.
Objectives
Learn:
THE POWER OF FIELDS
Fields precede the formation of specific tissues in the embryo. Cells that specialise in contractility are carried from their source to their destination by fields that cooperatively generate shape and movement. The model is both succinct and aesthetic. It is relevant to both assessment and treatment.
LEARN TO RETUNE
The Contractile Field model helps us to understand movement. The opposite of movement is rest; one without the other is nonsensical. At rest we assume natural Archetypal Postures. The archetype is the original pattern or model from which copies are made; the best example or prototype of that class of objects. Archetype used in the context of human movement refers to postures that emerge from, and are embedded within, the interaction of many joints and many muscles. Losing access to our Archetypal Postures is a biomechanical peril. We sit on the floor in many postures that are our birthright, postures that our modern society neglects to value, instead preferring chairs and sofas. Rising from these Archetypal Postures to our full upright bipedal posture uses deeply embedded patterns of movement.
LEARN THE METHODS OF ERECTORCISE
To stand up from the floor is a movement sequence we mastered as children. Regrettably, in our busy lives this mastery has lessened over time until the normal act of rising from the floor becomes awkward and uncomfortable. Our musculoskeletal system needs the exercise of erecting to stay in good moving health. I call these the Erectorcises and the ability to relearn and reintroduce these exercises into everyday life provides some protection from degeneration and dis-ease.
Concepts & Techniques
Learn about a new, functional model of movement to assess clients from. The Contractile Fields
Learn the why of movement from an Embrylogical perspective
Learn to make sense of the scientific information and jargon so you and your clients understand and can implement it to functional movement.
Learn why and how to retune your body in Archetypal Postures of repose.
Learn why floor living is imperative to our health and longevity.
Learn the Erectorcise exercises that will change how you assess and treat the body.
Learn the most basic, modified Erectorcises to the most athletic and challenging.
Props & Equipment Used
Floor Work
Duration & Access
This workshop is approximately 2.25 hours long and you have 30 days of access.
(No expiration for Forever Access Members)
About Phillip Beach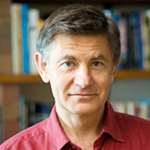 Phillip Beach has a 30 year vested interest in whole body movement patterns. Phillip grew up in Australia, Nigeria, Malaysia and Papua New Guinea. This poly-cultural perspective fostered a unique p...
Find Out More
Other Workshops by Phillip Beach
Student Comments
Student Comments
Carlos Jimenez
Very unique take on human assessment and movement. I especially like the combination of history and science as well as the tuning analogy...
Jeehee Kim
It was a great workshop to rethink about how our bodies were designed to move with efficiency. Thank you very much for the lecture and the arrangement!
Eileen Devine
I am never disappointed with the information I have received from Phillip. It is presented in a clear manner and has immediate application. Thank you...
jill reich
I thoroughly enjoyed the class. Thank you.
Patricia Eing
I learned so much about the human and what is really essential to understand about our evolution. It will help me so much in creating new Pilates program which include all this understanding.
Adrian Boyd
Nice. Thank you!
Lee Dillon
Very interesting explanations and ideas. Thank you!
Vincent Brunelle
Wonderful information and rational for movement system ...